BMC Emirates wins Substructure Waterproofing in Louvre Museum
BMC Emirates wins the Substructure Waterproofing
Package for the Louvre Museum, Abu Dhabi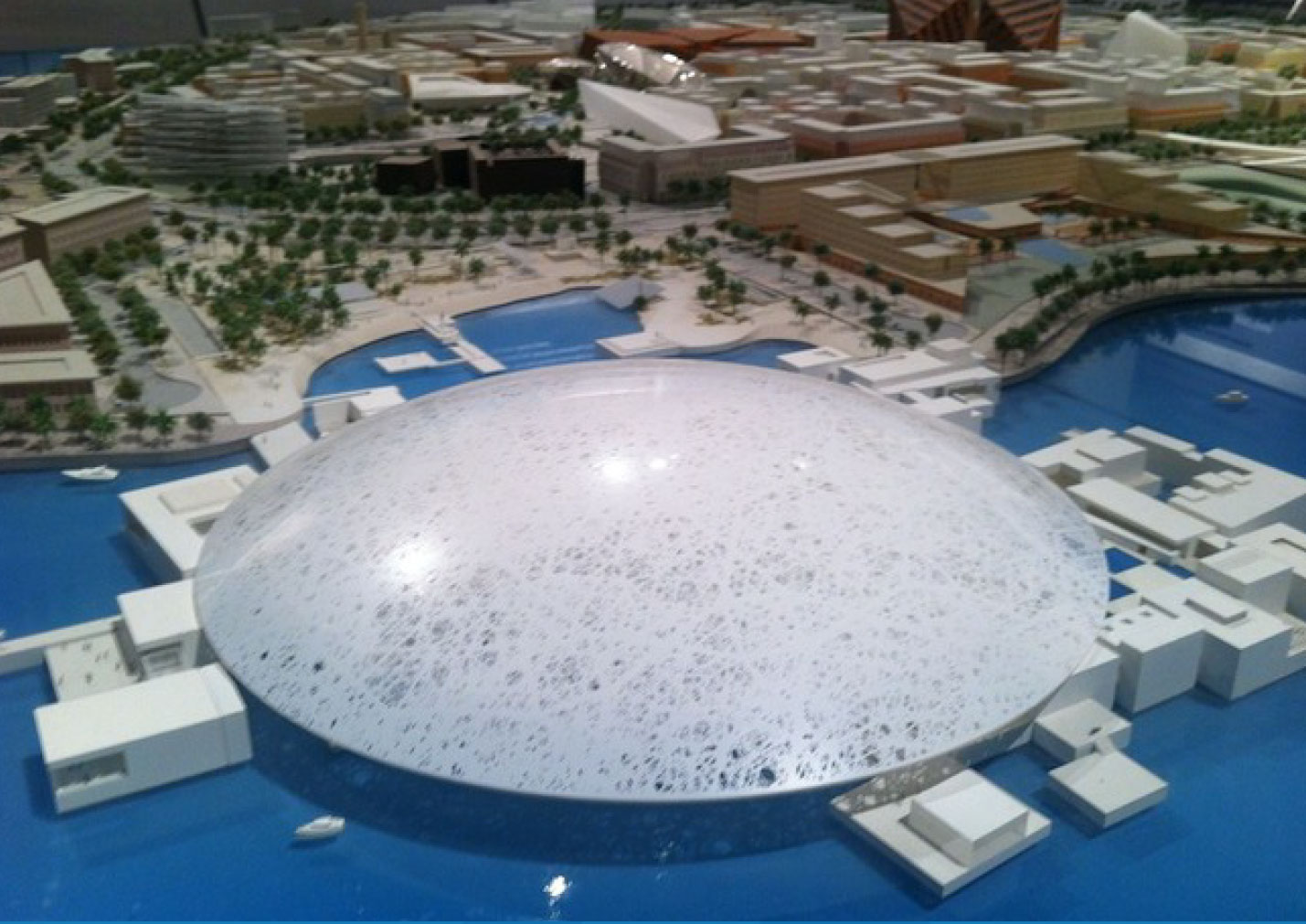 We are proud to announce that BMC Emirates has won the Substructure Waterproofing Package for the Louvre Museum in Abu Dhabi worth 40 Million Dirhams.
It is the first time in the GCC and the Middle East that this complicated Waterproofing System will be installed.
The Substructure Waterproofing System is comprising of Double Layer TPO Vacuum System along with TPO accessories (Injection Flanges, Water Stops, Steel & Concrete Piles Treatment, Expansion Joints, etc...)
Brief On The Project:
About KCG Emirates
KCG EMIRATES was established in September 2006 as a branch of KCG Saudi Arabia to meet the high demand for quality specialized contractors in the field of construction protection and repair in the United Arab Emirates.

Kabbani Construction Group (KCG) is the contracting vehicle of the IKK Group of Companies which is one of the largest and oldest business institutions in Saudi Arabia. The IKK Group is solid and quite diversified both in terms of products, services and geography. The Group is composed of 22 companies with 156 branches spread over 9 countries employing over 8,000 employees. Established in 1977 as a modest roofing contractor in Jeddah, KCG over the years, evolved to become by far the largest specialized sub-contractor in waterproofing, concrete repair, maintenance, oil field services, security and networking, industrial insulation, etc.

The seed of the IKK Group was sown in the late 1960's when NEPRO Factory for PVC pipes was established as the first of its kind in the Middle East. After 37 years, NEPRO's production increased from 700 tons per year of PVC Pipes in 1970 to more than 34,000 tons of PVC, CPVC Pipes and Fittings in 2007.

Recently, KCG entered the field of construction management to make use of its expertise in the field of construction, its huge professional labor force and great experience is providing effective solutions to intricate construction problems. Responding to a growing concern for construction materials, protection and environmental problems, our product range has been carefully chosen to serve today's increasing demand for advanced engineering materials and solutions. It serves the entire Saudi market through its numerous branches across the Kingdom, as well as the Middle East by way of its affiliates in the UAE, Qatar, Egypt , Lebanon and Syria.

Then National Marketing followed. National Marketing is a trading company designed to market NEPRO products and imports the fittings and other accessories without which PVC Pipes cannot be sold. Early in 2007, a new division was added to National Marketing trading activities. The WOOD DIVISION was established in January 2007 to trade whole sale and retail in a variety of wood products and their accessories to meet the high Saudi demand for these products from local importers, traders, manufacturers and contractors.

Unitech (Isam Kabbani & Partners for Building and Construction Material) was established officially in 1979 as a specialized trader in construction material. Today, Unitech is a major supplier and manufacturer of steel products and other specialized item such as mechanical cladding fixations, steel construction products, power tools and equipments. Unitech currently operates through 36 outlets in 9 countries and has three manufacturing facilities in Jeddah, Ajman and Cairo.

With NEPRO, National Marketing, KCG and Unitech, Al-Hayat form what is often referred to within the IKK Group as the Big Five. Al-Hayat was established in 1984 it deals with sanitary and bathroom fixtures and operates through 26 outlets in Saudi Arabia alone. The other IKK Group Companies are National Textile Group (NTG) basically produces acrylic yarn in Damascus and is the largest of its kind in Syria and Kabbani for supply and Trade which is a wholesaler in selected food items covering the major cities in Saudi Arabia.

Target projects are those with high quality specs and of landmark status. KCG EMIRATES can proudly announce that it has succeeded to sign the largest quality flooring package in the Middle East , namely that of the prestigious Dubai Mall Car Parking Project, 550,000 SQM.